WELCOME! And thank you for taking the time out to visit my web page. Since you have found your way here, let me catch you up on what's been going on.
I have spent the past 3 years laboring away at my novel, "Ananke's Hand". (Click Here for a little foreshadowing.) It's pretty much consumed every free minute of my life since it's conception. It's made it's way through a dozen drafts, a handful of critique groups and one epic tech fail. (Hard lesson learned; TRUST THE CLOUD.) It has evolved and changed beyond recognition while somehow staying exactly the same. Kind of like myself during this process.
It was the most excruciating en devour I've tackled to date. The words didn't always flow; there were countless times the scene played in my mind but refused to exit through my hand and on to the page. I'd stare blankly at the screen for hours and swear the cursor was laughing at me. The simplest things; like word choice and punctuation began to feel like questions of life or death. There were sleepless nights, anxiety attacks and neglected health. I had every opportunity to quit, there was a 6 month gap where I thought I had, but this nagging voice in the back of my mind would not let me. When I picked it up again, I knew there was no running away, I was in this till completion.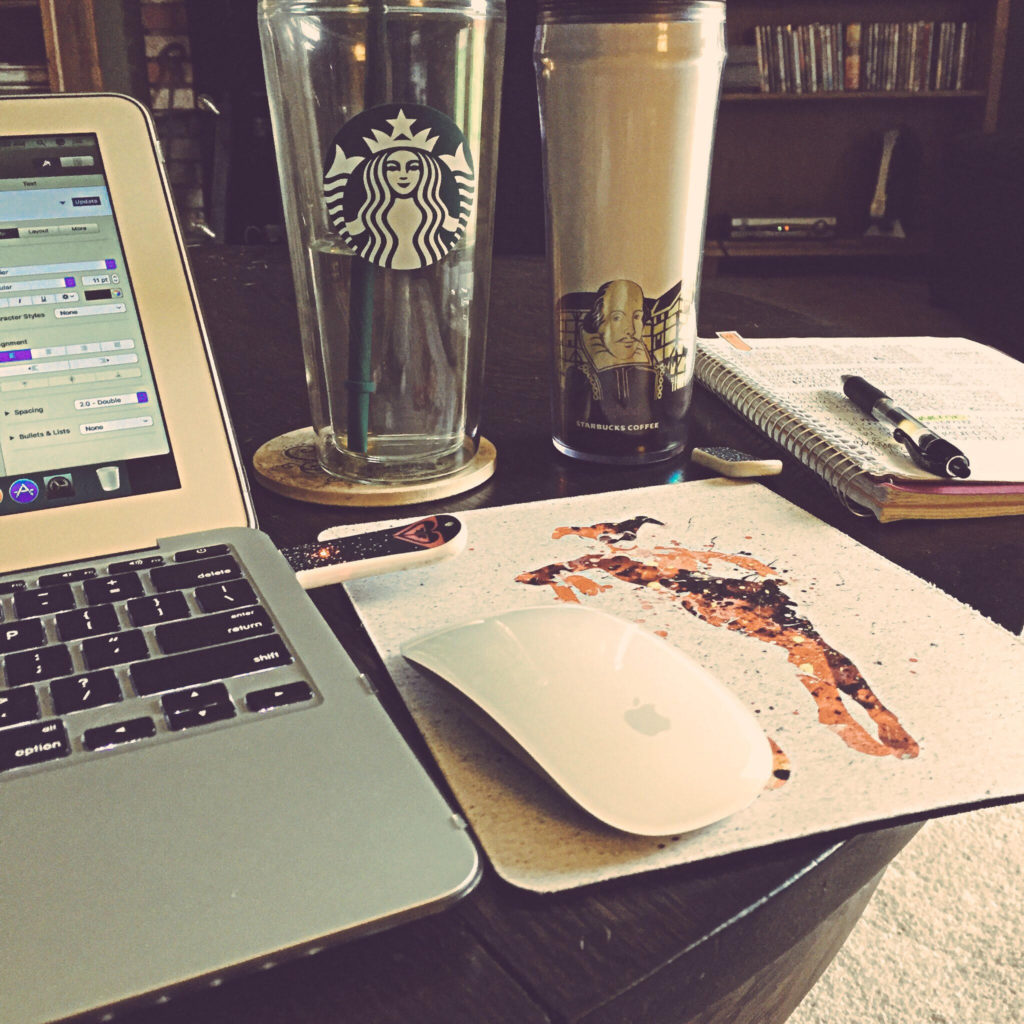 Now the time has come where I have to actually do something with what I have been working so tediously on. So here I am…baby-stepping my way to dream actualization. I submitted my first query to a literary agent last week. I don't expect a response, but I took the first step and learned a lot from the experience.
And now I'm here. Talking to you all. Incessantly….I know. There's a point and I'm getting to it, I swear.
I'm still trying to figure out the logistics of how to move forward, but have been getting increasing interest from friends and family to read my work. So if you click on the Ananke's Hand tab of this site, there is a synopsis of the story and free downloadable copy.
Total honesty here; I am terrified beyond all belief. Seriously, I can not get my hands to stop trembling with fear and anxiety. The perk of being a writer is it suits my introvert lifestyle.  I can observe and commentate on life from a distance, without actually having to participate. Putting one's self "out there" is definitively uncharacteristic of me, so this moment in time is marked by a violent wave of nausea as I embark on this next chapter in life, but like some motivational mantra I saw on Pinterest said "Sometimes the fear won't go away, so you'll have to do it afraid."
Thank you for all your support. I hope you enjoy the book! Leave a comment, let me know what you think!
XOXO,
KD Hart
PS: Follow my social media accounts. (Links on right hand side of page.)