Holy Fuck! I was such a fool. I thought early on there would be a point where this would get easier, at least mentally. I was sorely mistaken.
When I was writing the rough draft of Ananke's Hand I would coax myself off the edge by promising that; This is the worst of it. You'll be okay once you get through this first step. At the time I had no idea I was selling myself a load of horse shit dressed as caviar. (Side Note: I find fish eggs equally repulsive as actual shit, the comparison is solely for theatrics.) I swore to myself the sleepless nights and distracted days would soon be but an unpleasant memory pulled to the surface in the form of anecdotal humor when Chelsea Handler had me on to promote Book 2. (Because that's the "I know I've made it" moment I have dreamed up in my head.)
As I read through the work and revised ten times over (actually not dramatically), I quickly learned the negotiator who pushed me through the project was a flat out liar, unbeknown to her, but a liar nonetheless. Each draft had it's own set of hurdles and each draft silently stole a piece of my heart and sanity. But I did it, I shaped and molded and edited and restructured the work to a point where I was truly proud of what I had accomplished and was ready to share.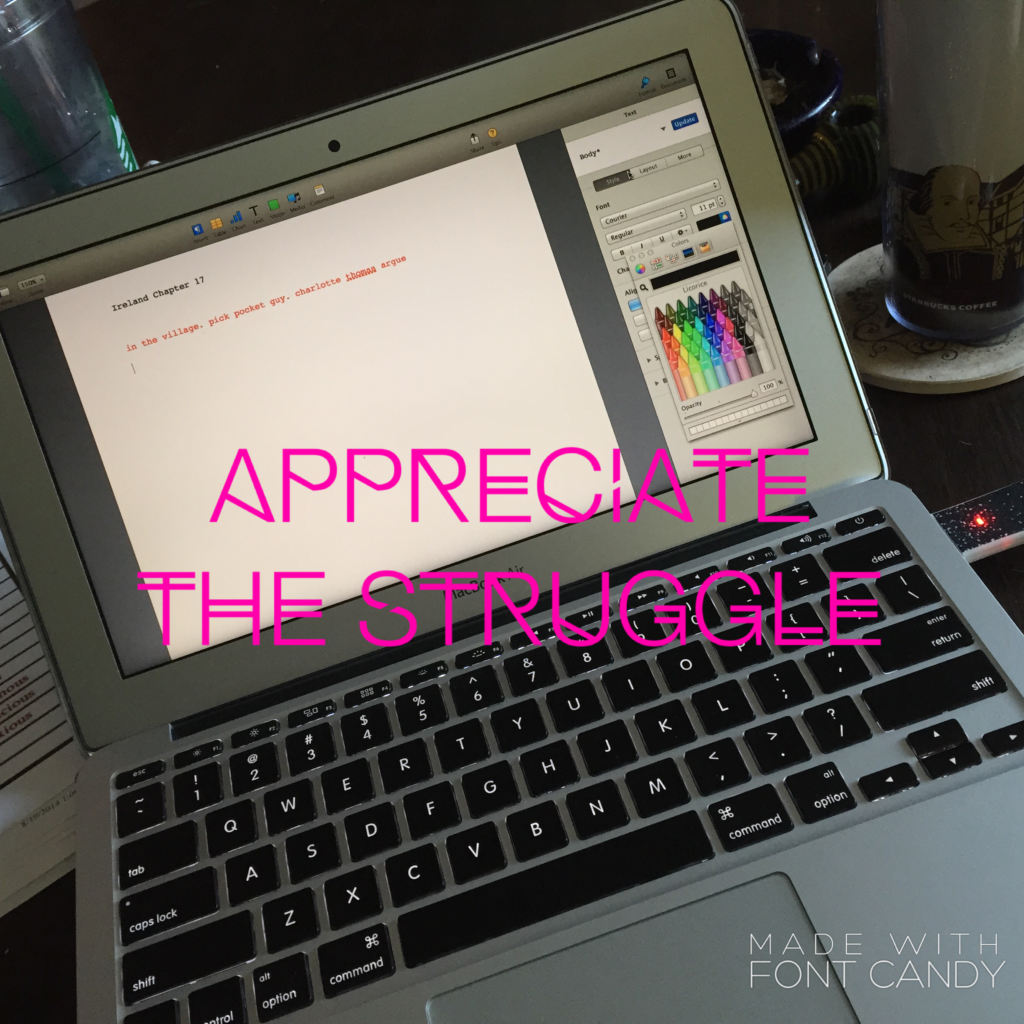 Now I'm at the point where I have to do something to get it out in the world. This has opened a whole new can of mind fuck. I know I need to investigate the self publishing route further, I already have my accounts set up for IBooks and Amazon. But formatting and cover art are cans of worms I'm really not mentally prepared to tackle quite yet. So, in the interim I have been querying literary agents.
So far, I've learned that a rejection letter is better than a non response, but sucks nonetheless. Deep inside I know that it's going to be a long process. It's about getting my work in the right person's hand. It's about unyielding drive and dedication. There are just some days where no matter how many pep talks I give myself, my faith in self, the work, and the dream dwindles. Fear and doubt sneak through the hairline fractures of the Teflon armor forged from perseverance and determination.
Some dreams are worth the fight. And I know in the darkest pits of my soul this one is. I've never wanted anything as desperately as I want this. It's like what Bob Marley said, "If it's worth it, it won't be easy and if it's easy, it won't be worth it." He was speaking in the context of women, but it works here too.
Any who, thanks for entertaining my pity party. I'm not giving up in any way, shape or form. This is just how I feel about the process at this given moment in time. You can't appreciate the highs unless you acknowledge the lows and today I feel defeatist and weak. Like Meredith Brooks sang; "Tomorrow I will change and today won't mean a thing."
-K