Current query count:
10 Submissions
2 Rejection Emails
4 Non-response
4 Pending
Something's just not hitting. While I feel I did craft a strong query letter, it's obviously not resonating. The blogs say not to give up hope until you've queried minimally 100 (yes one hundred) agents…minimally. When I was on submission 1, I had no idea what I was doing. That was the starting point and now I have 10 sterling examples of what does not work. Instead of making the same mistakes over and over again expecting different results (because that's an actual explanation of insanity; Thank you Mr. Einstein) I am taking this my cue to rethink my proposal and come at it from a different angle.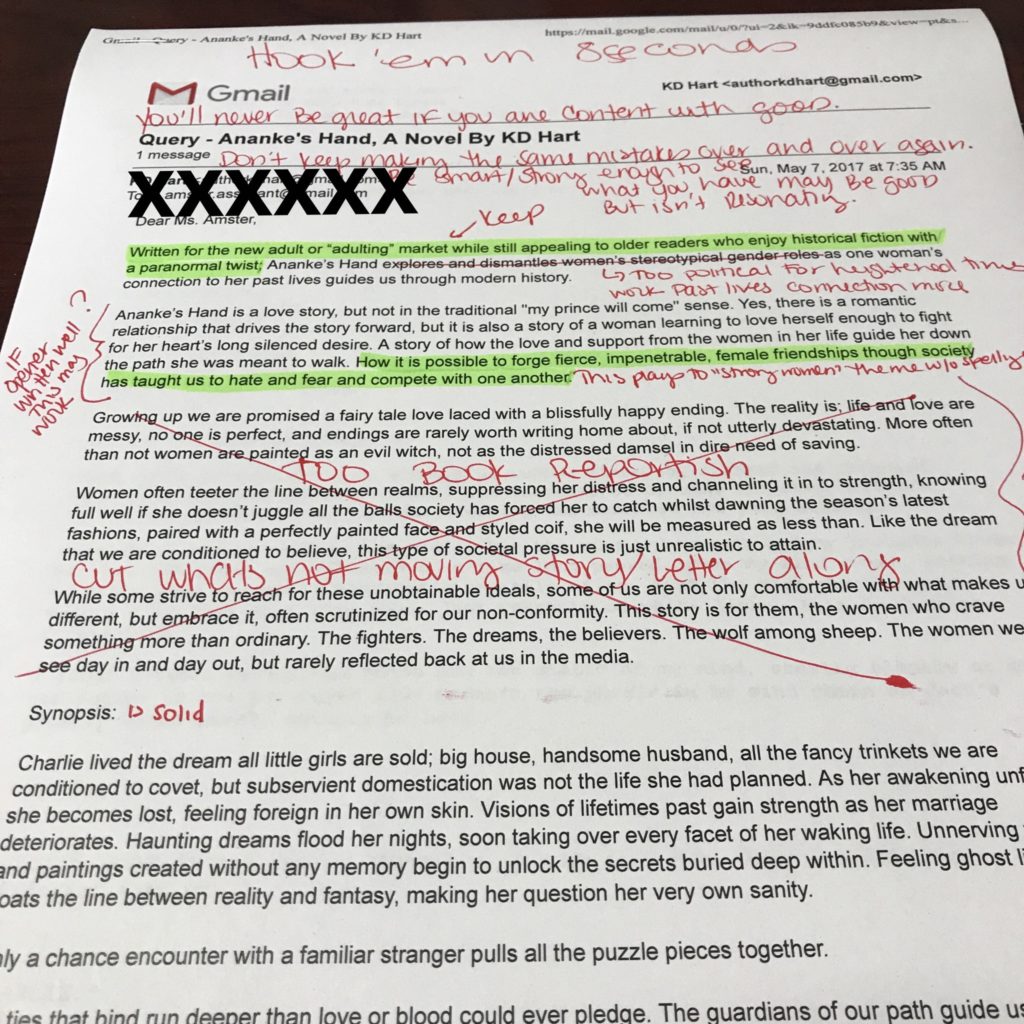 I've spent years birthing this story. In the beginning; I didn't even know what it was, much less how to explain it. Now that it's (mostly) complete, I'm trying to sell it and am forced think about what it is, what it means and how to/what will resonate with complete and total strangers who slough through piles of unsolicited shit day in and day out. I have to think about what stands out about Ananke's Hand, what makes it and me special.
Therein lies an introvert's worst nightmare. When I take me out of the equation, it is kind of fun though. Thinking about and finding new ways of what the work actually means, seeing the reoccurring themes as they weave in and out of the novel, the social commentary I had no idea I was making until I really thought about it. I'm often surprised by the depth I didn't know I was capable of. Mainly because I'm a snarky jackass who (mostly) doesn't take things too seriously.
I guess it is good practice though. I now have several talking points when questioned about the book. I feel more at ease talking about the book. Not just in the query process, but editing in general has garnered me a new found appreciation for constant self evaluation.  There's always room to grow, and you will never be great if you are content with good enough.
-K