I started this endeavor a little over three years ago. I don't know where the self indulgent need to photograph and journal the experience came from, but on the days where the soul crushing, defeatist voices start to echo between my ears, worming their way in to my brain, trying their damnedest to settle in to my heart; the constant flow of imagery of how far I have come helps to silence my inner critic. It has become an invaluable reminder that I never thought I'd get this far, so why can't I go the distance? And if anything; it makes for good Instagram content.
One of the most frequent questions I get is, "Where'd the idea come from?" Truth be told, I have no fucking clue. I woke up one day with snippets of story pulsing through my brain. Bits and pieces accumulating till I had the beginnings of a fully formed thought. And it was still took a solid year and a half of work before even know what the story was about and only now that I can accurately describe what the story entails or means. All I know, was there was no resting until it was fully exercised from me otherwise it would have driven me mad. Seriously, multiple voices talking to me, ghosts, time travel, past lives. Pretty sure that's grounds for schizophrenia.
The next one is always "Must be easy, right? All you have to do is sit down and write." Absolutely not. Sure, there were days, hours, minutes where words effortlessly danced their way across the keys producing something beautiful, but more often then not a blank screen and flashing cursor staring back at my agitated face. I'd cry, curse, break a dish from time to time, and when delirium set in would laugh the laugh of a crazy person. It was excruciating. So why would I subject myself to such misery? The answer is simple; there was no choice. It may have been painful to get out, but to let it sit and simmer would have been far worse.
Tons of scraped material and things that have been added or changed or moved around in the story along the line. Sure, there are some (from what I've been told) beautifully crafted, poetic even, pages. But there was a ton of shit I had to sift through to get that far. My editing notes were helpful at best, self depreciating at worst and a whole lot of crazy in between. (As in I would have drawn out conversations and arguments with myself and characters)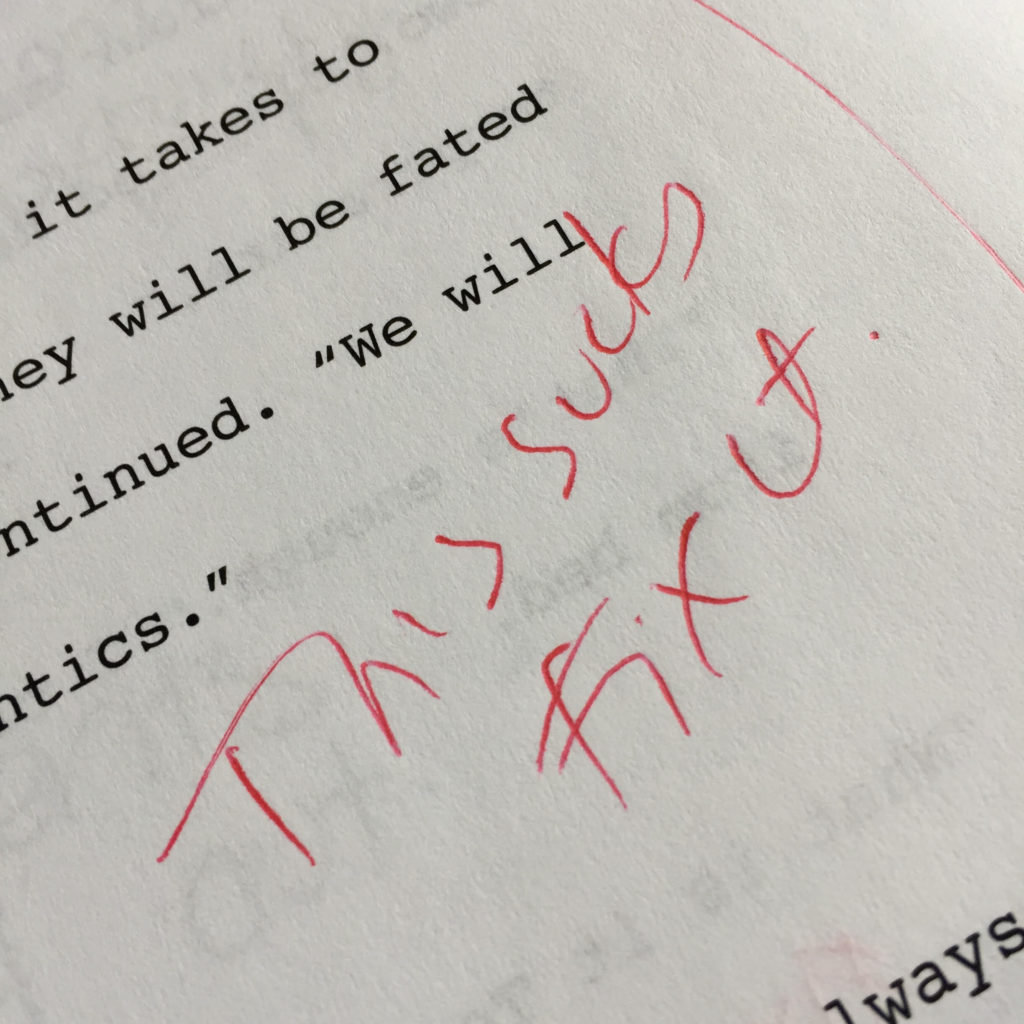 It all started with a 3 subject notebook and the inexplicable need to exercise the hellfire bitch demon brewing in my soul.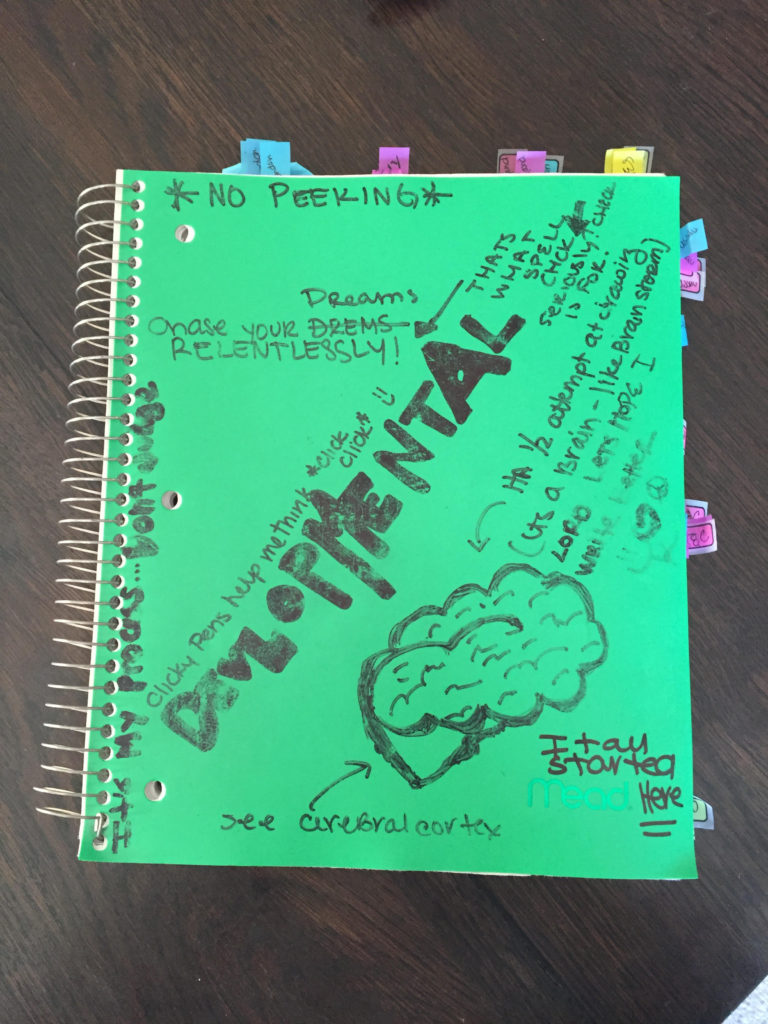 When the notebook became complete, I photocopied and organized my notes.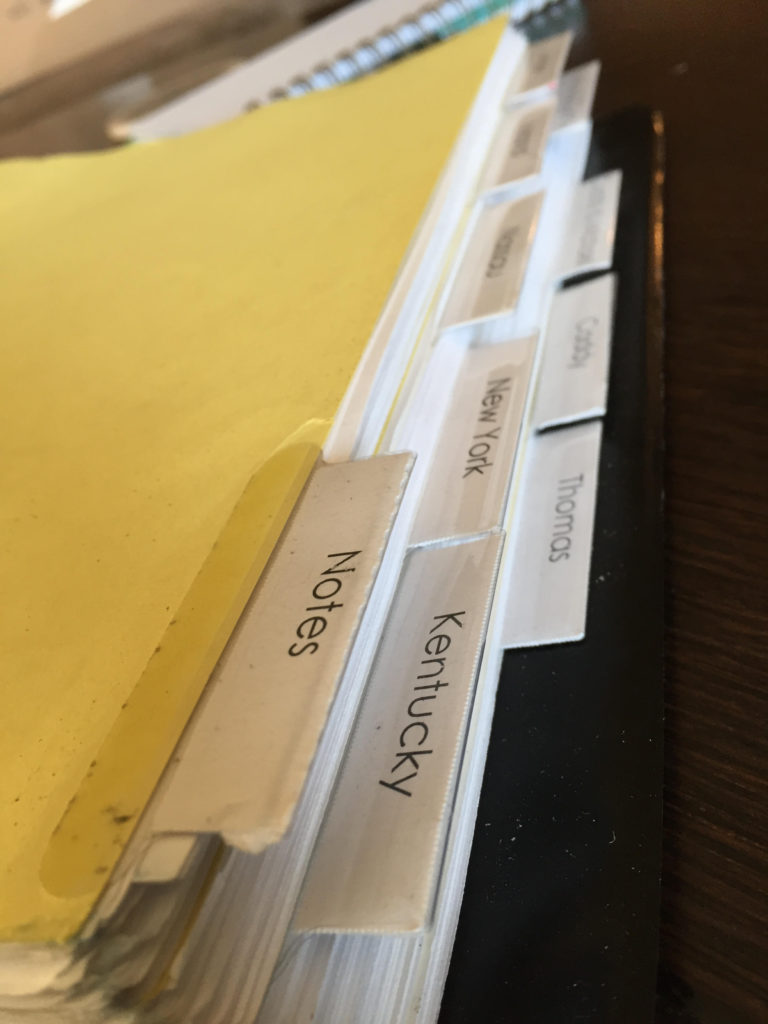 From there is grew in to an (excruciatingly) rough draft.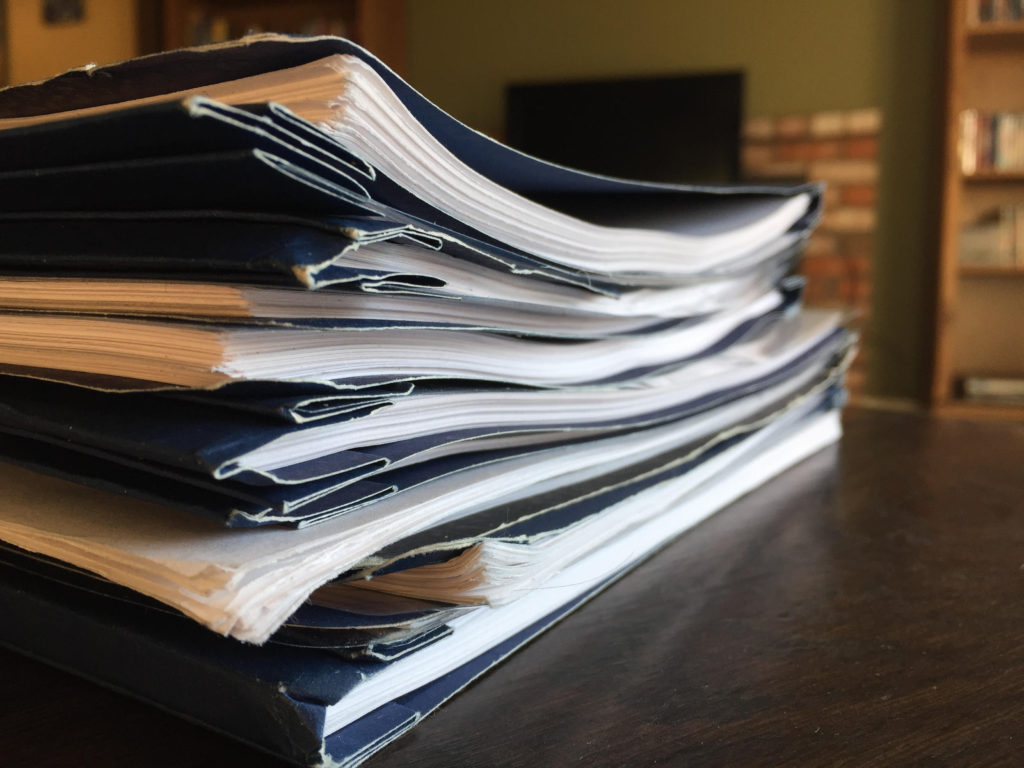 And it kept growing, changing and evolving until it filled 2 boxes.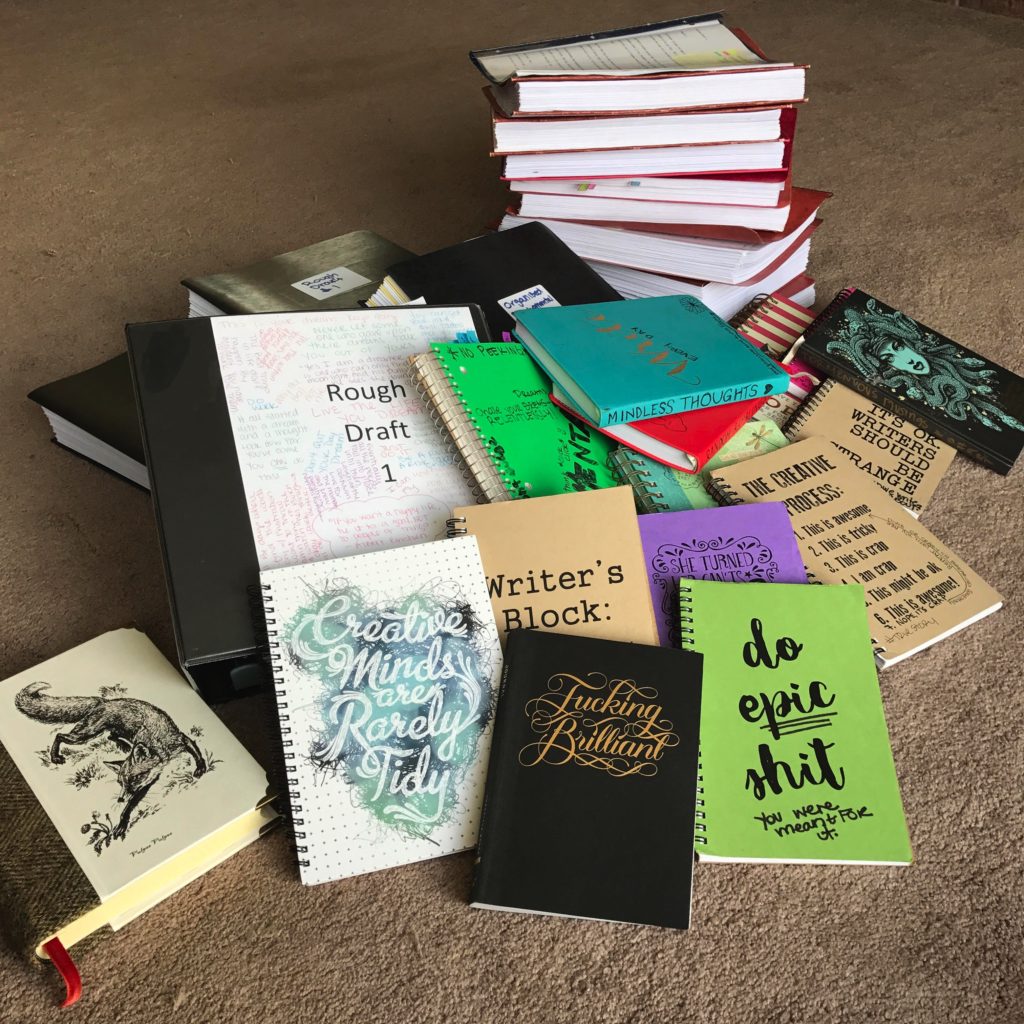 And that's just the book work. Not including the writing exercises to A) hone my craft and B) combat writers block or all the time dedicated to social media (any of which you can follow me on by clicking the icon of your choice in the right hand column), building the website, setting up digital distribution  accounts, or researching agents, submitting queries and now blog content. It's pretty much a full time job.
Every spare minute I have had, has been dedicated to this. Even if there's a cat in my face, dog on my lap or I'm stranded in New Jersey; I am in constant pursuit of this dream.
My friends had a copy professionally bound. First edition status yo. When I saw the physical manifestation of my dream sitting on my bookshelf it gave me a sense of purpose. I keep having these crazy moments of self reflection. I think back to where I started, how far I've come, how far there still is to go. And once I talk myself down from the panic attack that the later induces, I can savor the mile markers and enjoy the moment.
Querying takes me back to the beginnings of the book, when I had no fucking clue what I was doing. I just gripped tightly to the dream and held firm until I figured it out.
I'm literally (I actually hate the over and misuse of of the word literally, but in this context is applicable.) applying for my dream job. I've worked myself to the bone for years to get to this moment in time. This is the gamble, the gigantic leap of faith and it's fucking nerve racking, but I owe it to myself to try. In the pursuit of our dreams, we all owe it to ourselves to try.
-K