When we read, we start at the beginning and continue until we reach the end. When we write, we start in the middle and fight our way out. – Vicki Karp
I stumbled upon this quote late last year and it resonated with me on a level I didn't really expect. These simple words gave me a kindred feeling and sense of understanding because of it's unparalleled truth. Anyone who has ever written anything will tell you that it does not come out "Once upon a time…" and you happily and with ease key stroke your way to "The end." It's a tireless, bloody, war.
Navigating the trenches of; what's been written, should I keep or cut it, is it worth saving, oh this works much better here, am I missing something, editing, keeping character traits consistent, getting your details right, and bits that still need to be written but you just haven't gotten there yet are enough to drive a girl mad. Pair that with little to no sleep (because it seems my best work is produced between the hours of 1am and 7am) and things around my house get a little zany.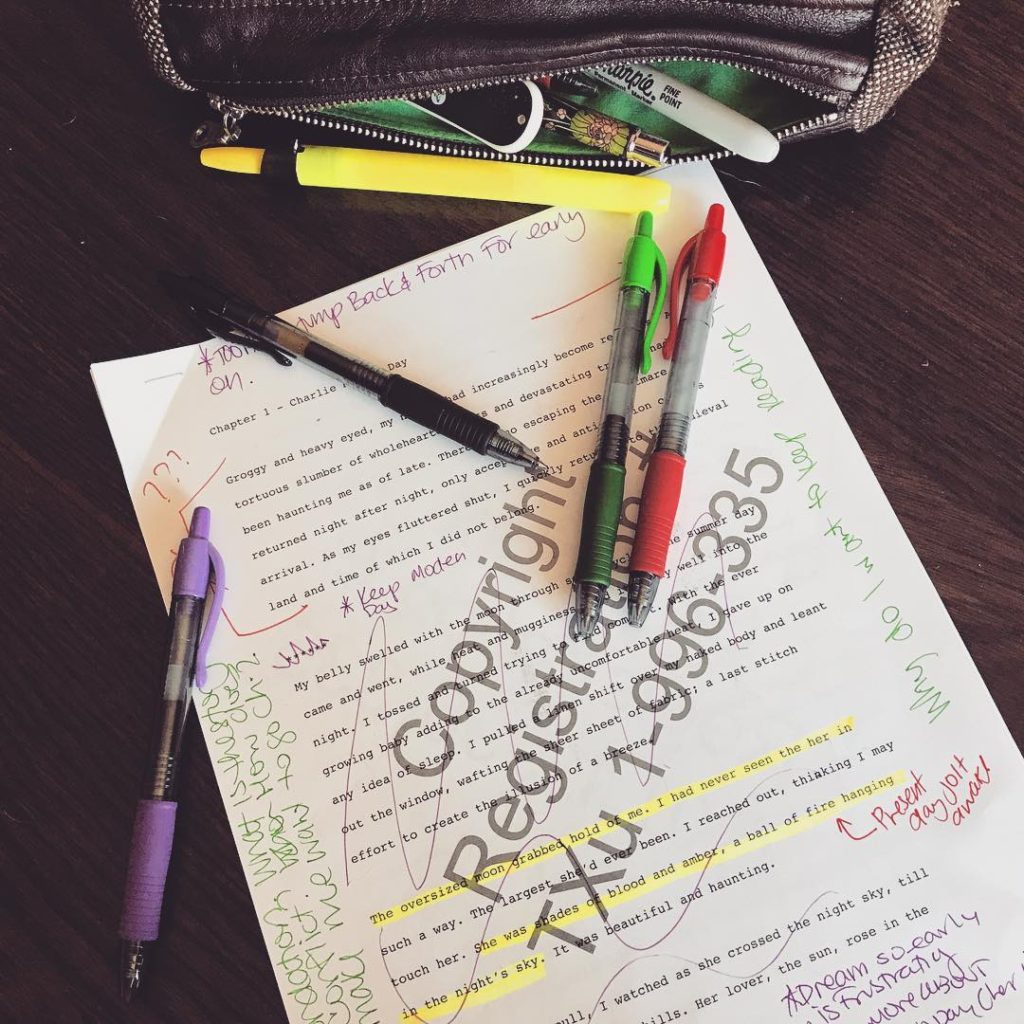 I've spent the past 3+ years creating this world…this place where people live their lives, all the nitty gritty details of their deeply buried secrets on full display, yet they never seem to be the wiser. There were parts that were extremely difficult to write because they felt so incredibly intrusive on my beloved characters privacy. As one of my critique group members so eloquently advised, "You're just going to have to get over that shit." And I did, and the work is better for it, but not without great internal conflict.
So I have this story, and not to toot my own horn, but it's a good story, who knows, maybe a great story. But it's missing something, a beginning. A staggering chapter one that synopsizes the entire book while giving nothing away and pulling you in so you have no choice but to continue reading. One of my trusted advisors told me that a lot of writers don't even write Chapter 1 until they've completed the work and have a firm grasp on what their story is about. If that's the case, I'm right on track.
Seeing as most agents only let you include the first 3-10 pages of the work in your query, I've got to get this right. So if you'll excuse me, I have a screen to stare at blankly until my fingers dance across the keys and as if by accident manage to magically sting some words together.
XOXO,
-K