I know it's been a while since I posted. So long in fact, I had to look up my login credentials. Once logged in, it took twenty minutes to run the updates GoDaddy couldn't automatically do for me then filter through 50+ spam comments.
The past few weeks I've been telling myself I needed to hop on and give you guys an update, but there hadn't been anything to report. The past six months (geez the time, how she flies) I've been tirelessly editing and querying and editing and querying. It's monotonous and some days soul crushing. Not to mention, I had already covered those bases in previous posts.
But today is different, today I have something new and exciting to share.
MY BOOK IDEA HAS BEEN ACCEPTED BY SOMETHING OR OTHER PUBLISHING.
This publishing company works a little different than traditional houses and self-publishing. It's vote based (click here to vote for me.) As I go about collecting votes I earn guides, assessments and consultations that will help me on my journey to publication. My goal is 2,000 votes. 2,000 votes earns me a publishing contract. (See I told you this was exciting news)
So please, don't forget to vote for me. And please, please, please; Like, Follow, Share me across your favorite social media platforms. I'm everywhere, seriously.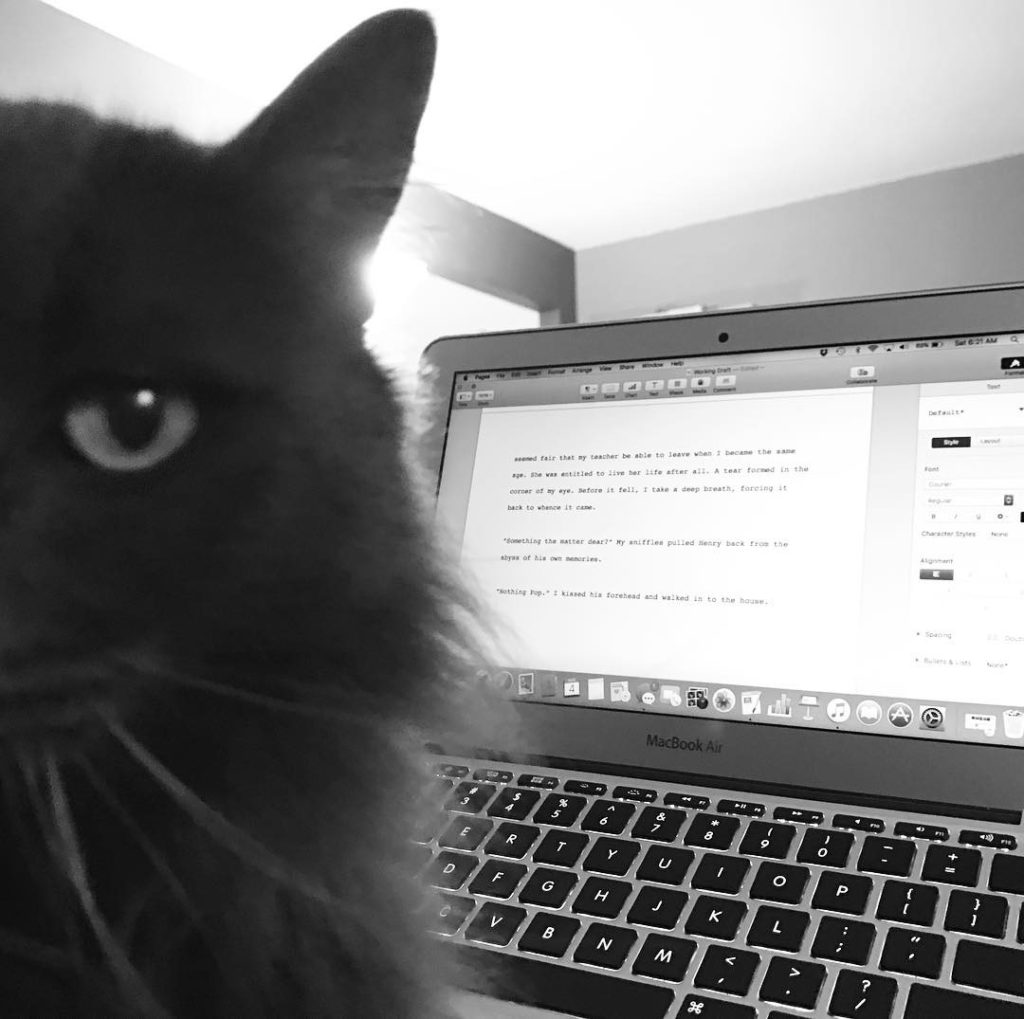 It's such a crazy feeling to finally be headed in the right direction. I know that every word written, draft edited and query submitted (and rejected) was a step in the right direction. But this is different, this is tangible. While this is still very much the beginning, it's the first time it I feel like the past (almost) four years mean something.
There were days where it would have been easier just to pack it in and quit. I could have saved myself the heartbreak and frustration. Slept in till a reasonable hour and not worked through hundreds of sunrises. But this has been my lifelong dream. Dreams don't happen on accident or by wishing on stars. They come true through relentless pursuit, one step at time. I know I have miles to go, but today, today I am one step closer today than I was yesterday.
xoxo,
K
PS – Don't forget to vote for me.